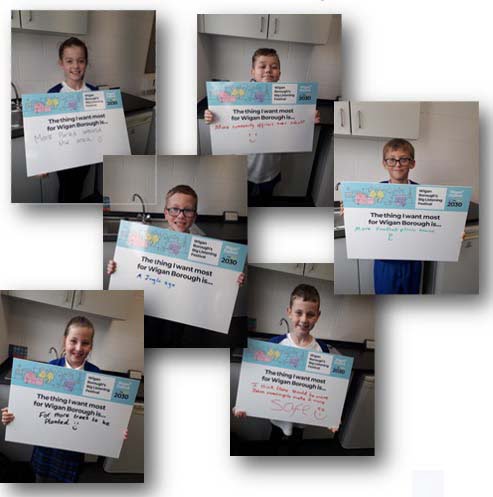 Big Listening Festival
A selection of our children, from KS2, were able to have their say in Wigan Borough's Big Listening Festival. They had a chance to say the one thing they wanted the most for Wigan Borough.
Dress Pink for Cancer Awareness
Our children came dressed in pink to raise funds to support Macmillan Cancer Support.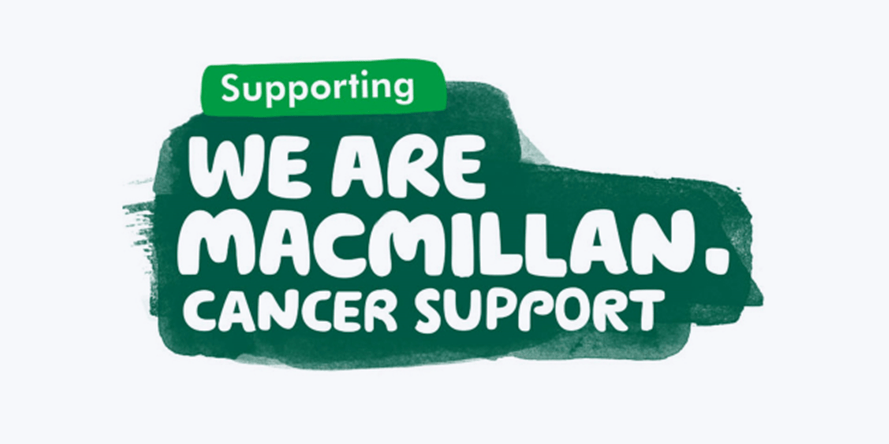 Odd Socks– Anti-bullying Week
Our children started Anti-bullying week by coming to school in odd socks to celebrate how unique and different we all are.
Children in Need
Our children came to school dressed in pyjamas or spotty clothes to raise money for Children in Need.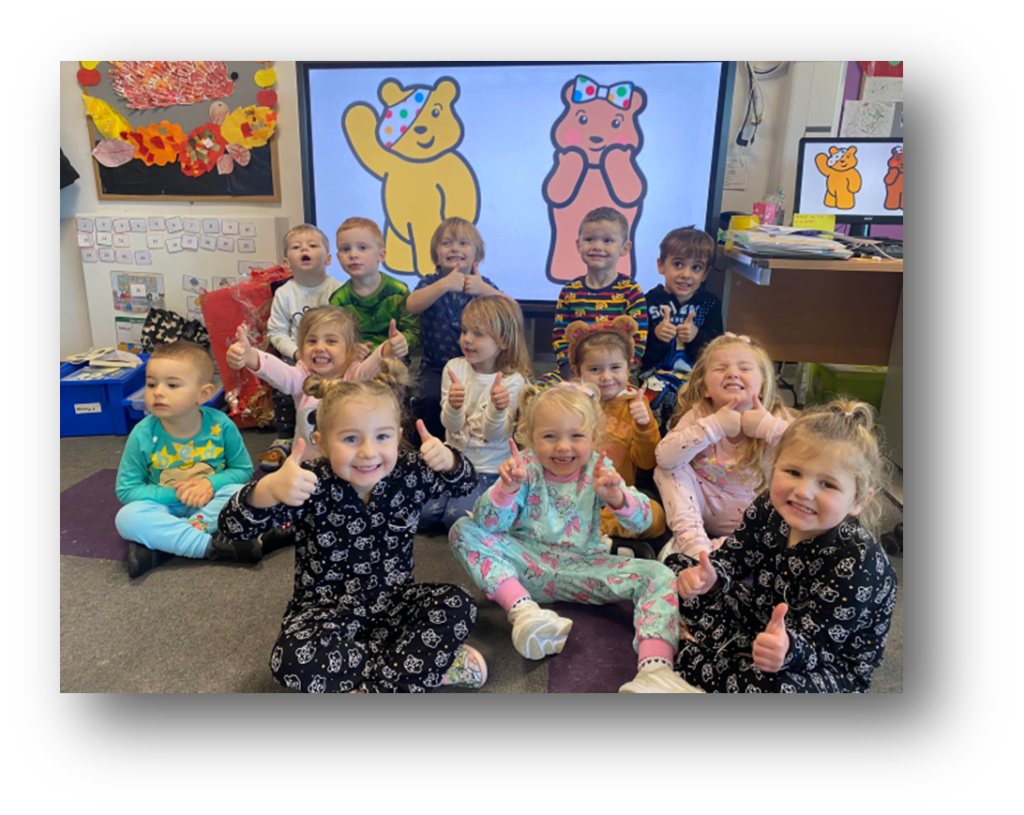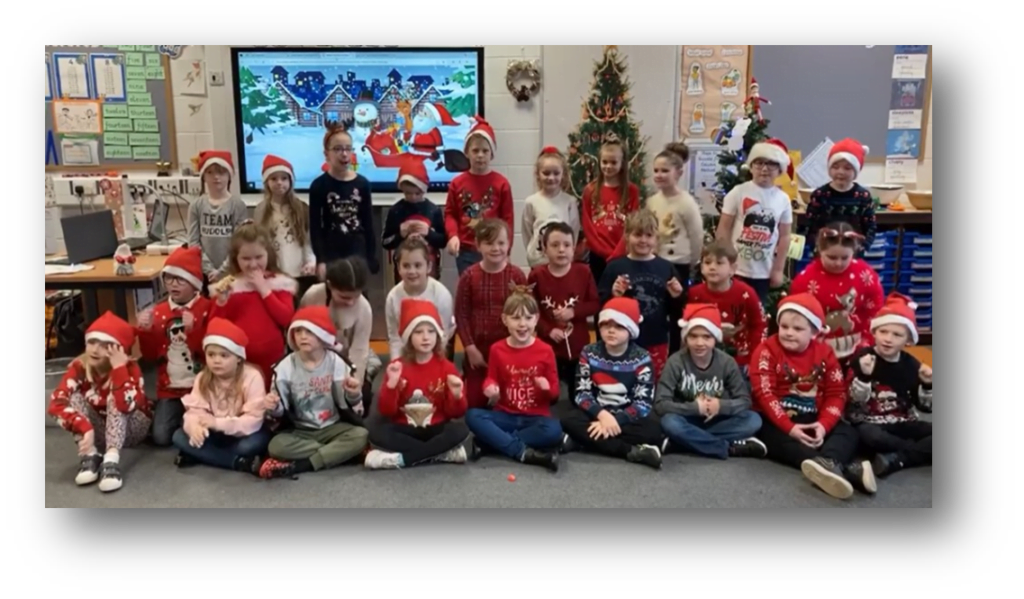 Virtual Christmas Song Concert
Each class chose a song to learn and created a video to share on our facebook page for parents and carers.
Mothers' Day Breakfast
Our children and their grown-ups enjoyed breakfast, before school, to treat the special people in their life.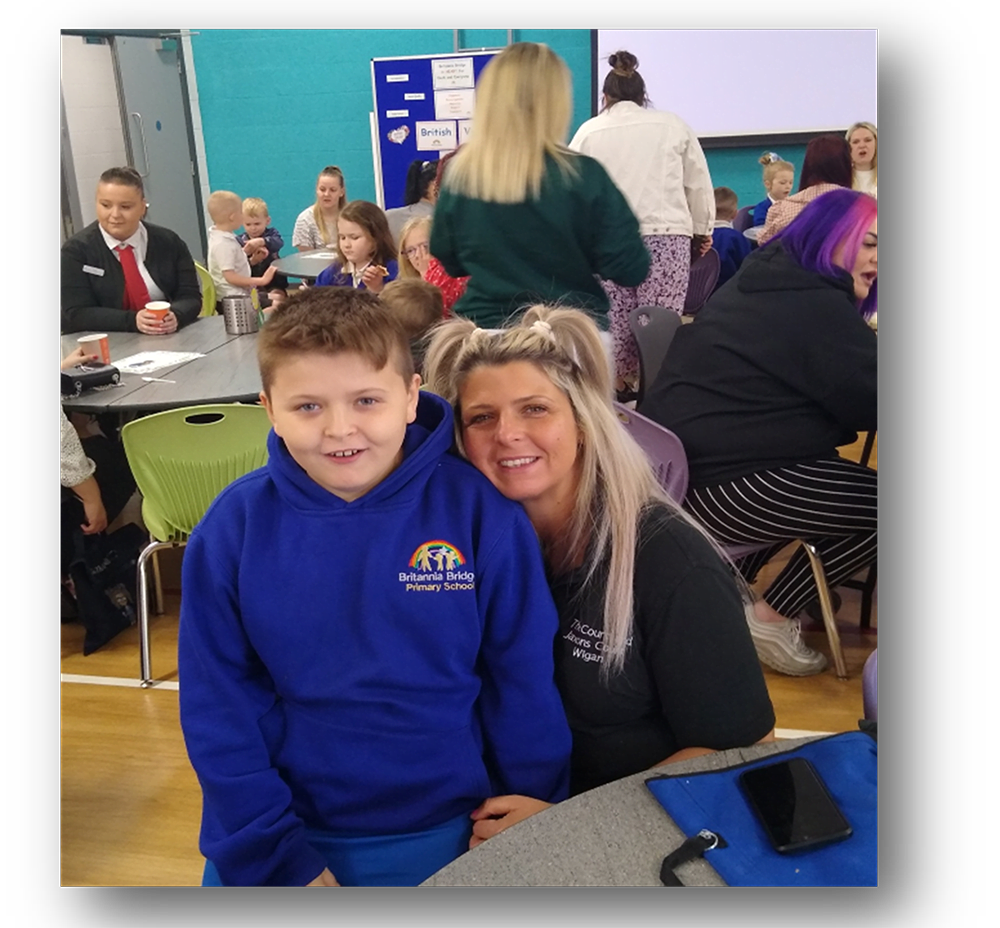 Jubilee Day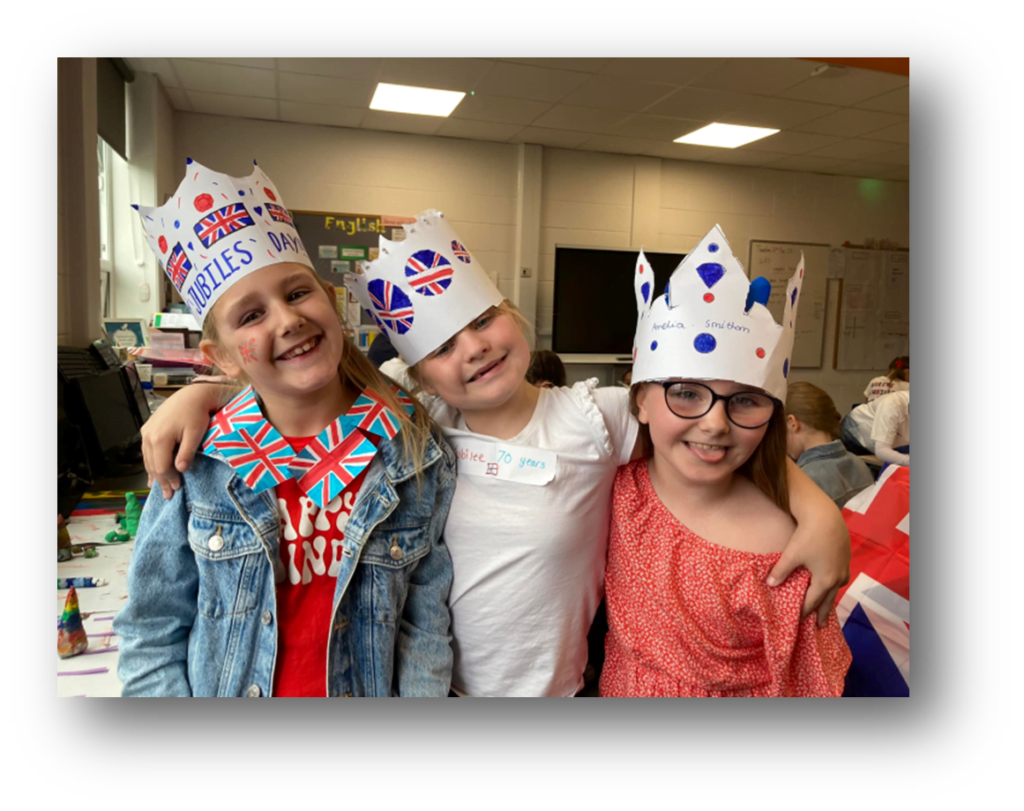 See our private Facebook page to see us enjoying the following events…
Family Reading Workshops – October 2022 – our parents/carers joined us to learn more about phonics and SoundsWrite.
Y4 Curriculum Show for Families – October 2022
Halloween Disco, hosted by DJ Hayley – October 2022.
We kindly donated money to Children in Need 2022 – we enjoyed our Non-uniform day.
December 2022 – each and every one of us enjoyed Family Bingo Night with our families and the staff and Governors.
Each term, we enjoy Film Night with our teachers and our friends.
October 2022 – We celebrated Walk to school Week and came second in the local schools' competition!
FC Britannia – some of us play, each week, supported by our grown ups.
November 2022 – Y6 kindly donated gifts to the 2022 Shoe Box Appeal.
December 2022 – Britannia Bridge Book Bucket Event – we donated books that we can now read at break and dinner times.
January 2023 – Wider Opportunities Music Concert for all our families to see us perform with our instruments.
January 2023 – Family Library Open Afternoons – each class visited our Librarian to choose books with their grown ups.
January 2023 – Stay Safe, at Britannia Bridge Day (we looked at our new, child-friendly Safeguarding Policy, with our Grown Ups).
Sum Dog Maths Competition 2022 – we achieved first place out of all the local schools that entered!
Hate Crime Workshops – some of us took part with Happy Smiles CIC – February 2023.
Easter Bingo March 23 – fun for all the family!
Learning Reviews March 23 – a chance for all our families to be updated on our super progress!
Local History Assembly – March 23 – Joan came to tell us about lots of Wigan history: we even tried some Wigan Casino Northern Soul dancing! She also announced that our Y6 girls had won the Local History Writing Competition. Well done, girls – their writing will be published in Joan's local magazine!
Fire Brigade Visit – March 23: we learned how to stay safe and met some real life Fire Fighters!
See Facebook for much, much more!